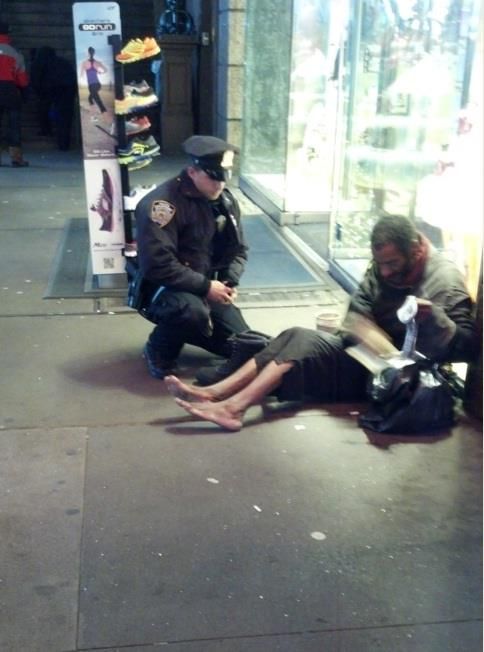 Photo of Officer Giving Boots to Barefoot Man Warms Hearts Online
On a cold November night in Times Square, Officer Lawrence DePrimo was working a counterterrorism post when he encountered an older, barefooted homeless man. The officer disappeared for a moment, then returned with a new pair of boots, and knelt to help the man put them on.
The act of kindness would have gone unnoticed and mostly forgotten, had it not been for a tourist from Arizona.