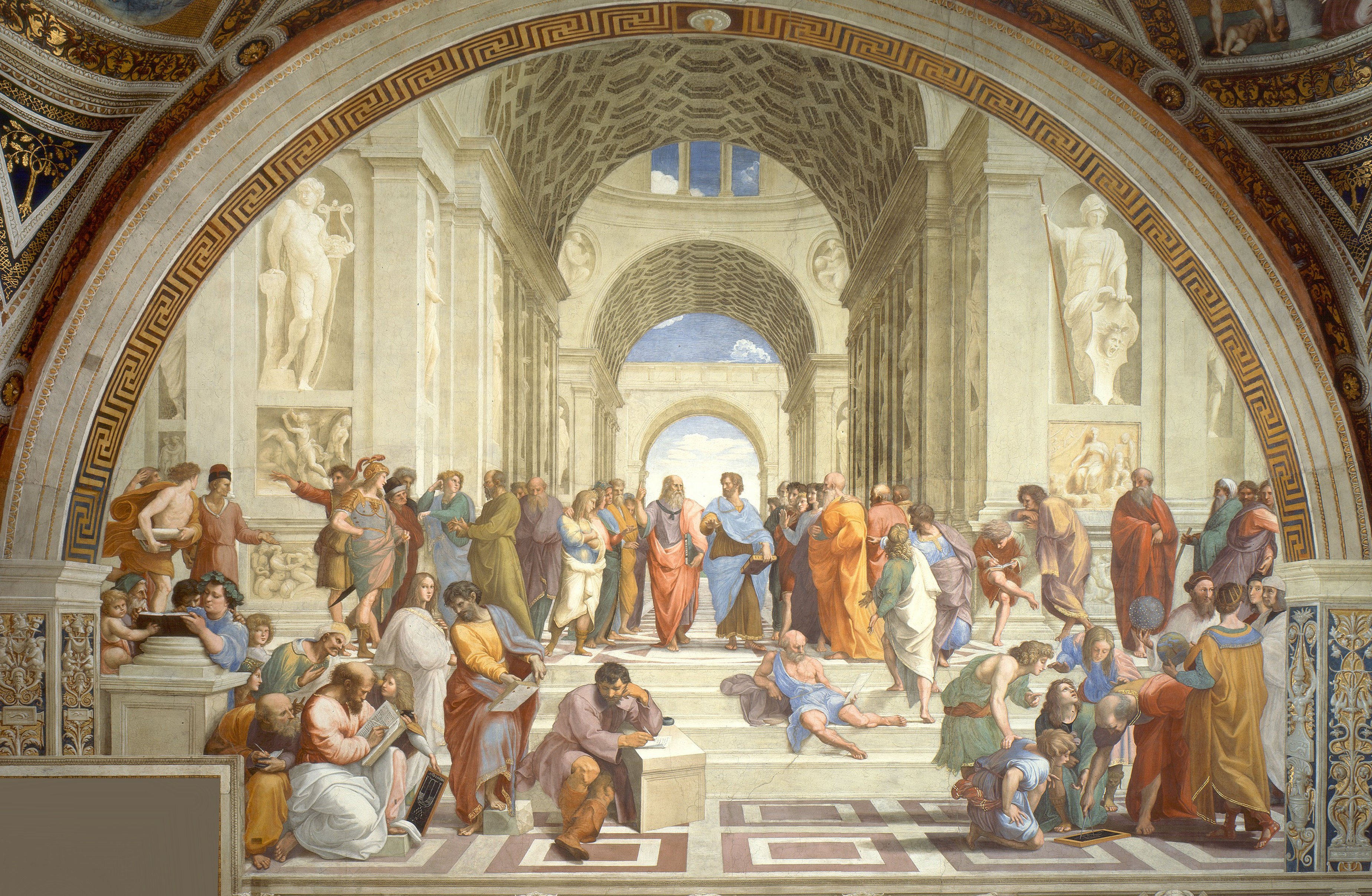 NoirCon is based on Raphael's famous masterpiece, The School of Athens [Scuola di Atene (1509-1510)]. NoirCon is an opportunity for members of the Noir World to join together and discuss ideas, laugh and celebrate their art.
Like the "Salon" [An annual exhibition of works of art by living (and in the case of NoirCon, both living and dead) artists, originally held at the Salon d'Apollon.] NoirCon is meant to be a gathering of stimulating people of quality under one roof, partly to amuse one another and partly to refine their taste and increase their knowledge through conversation and readings, often consciously following Horace's definition of the aims of poetry, "either to please or to educate" ("aut delectare aut prodesse est").
Lest us not forget the "symposium" [Latin, drinking party, from Greek symposium : sun-, syn- + posis, drinking] of the ancient Greeks as well. NoirCon is a convivial meeting for drinking, music, and intellectual discussion among the ancient Greeks and not so ancient and new NoirCon devoutees.